Perfect Electric Brush Makes Your Cleaning Easier
Perfect E
lectric Brush Makes Your Cleaning Easier
The thought of cleaning the house can sometimes be irritating. Repetitive actions such as constant scrubbing, Kneeling and bending make people frustrated. To reduce this frustration and unhappiness and to make cleaning easier and more efficient, many people and cleaning companies have opted for electric cleaning brushes. The new electric cleaning brushes free housewives from tedious chores and make housework a pleasure, improving the quality of life and enjoying a comfortable home environment. Automatic cleaning brushes bring automation to the activity, reducing the time spent cleaning and freeing up your hands. With automation, you can get better, faster and longer-lasting cleaning results with little effort. It is also the ideal gift for your family and friends. Take care of your family, make cleaning less of a chore and keep your home cleaner.
It is a handy bathroom cleaning, scrubbing tool that can also be used for other jobs such as scrubbing car rims. The electric rotary scrubber contains 3 brush heads to suit your different cleaning needs. The actual scrubbing is very simple, just turn the unit on and it will start spinning. It has an extendable handle, so we are able to clean all areas of the bath without having to bend down or stoop completely.
This electric cleaner brush allow you to scrub and clean hard-to-reach areas without bending over, providing a health benefit for back pain and arthritis as well as saving a lot of time in your cleaning routine. And the three brush heads of this electric cleaning brush can be popped up and on with minimal effort and installed at the touch of a button! 
It comes with different brush heads, allowing you to target surfaces at different angles and crevices. The extra-wide flat brush head is used to clean large flat areas such as hard floors, walls, patio furniture, pools etc. The round bristle head is ideal as a concave cleaning brush for baths, sinks or toilets, the corner scrub head brush is perfect for cleaning heading grout, edges, corners and narrow areas.
This electric washing machine has a simple design with an on/off power button on the handle. This electric brush has a built-in rechargeable lithium battery and when the switch is in the "off" position it can be charged quickly for at least 1 hour of continuous cleaning it can be charged normally.
It uses a high power motor to support 360 degree high speed rotation and a cordless design for ease of use, meeting your needs for long hours of work and uninterrupted thorough cleaning and wiping of dirt.
Waterproof design gives you the safest product. The highly sealed design makes the electric cleaning brush also resistant to water splashes and can be used in wet conditions.
This electric cleaning brush can be stored with the shafts separately or hung together like a broom, it is slim enough to be used anywhere and easy to store, it does not take up much storage space.
At this moment, electric brushes are on sale at 50% off. Care for friends, family and loved ones while saving money. The more you buy, the more you save!!!
Check Availablity >>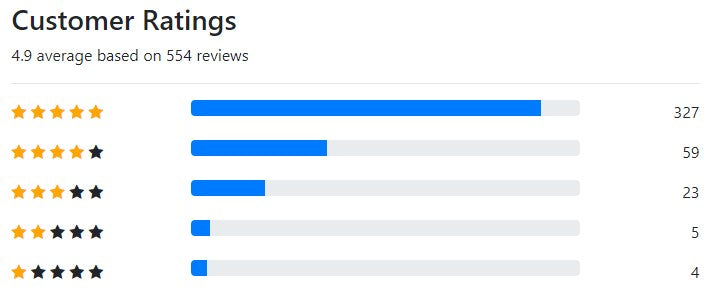 Elaine • 33 minutes ago
I got this for my bathrooms because I hate cleaning the showers. Definitely makes cleaning the shower easier. Then, for fun, I started cleaning the grout...and Holy Moly....amazing results! So worth it
Mary • 2 hours ago
I like this electric floor brush. It is super easy for me to clean my bathtub and kitchen floor.It is very convenient to install. I do not have to get on my knees to clean dirty area.How nice!
Marino • 4 hours ago
Cleans very well and really helps me avoid some of the back pain. Well made, I ordered extra cleaning brushes and they are good quality also.
Perry • 5 hours ago
So glad I purchased this, Works great, charges quickly and because of my Rhumatoid Arthritis it is now possible to scrub the tub & tile I my bathroom … I have tried many of these types of products and this is the best of them that I have found.
Kendra • 6 hours ago
Great product, especially for a senior and is easy to handle! I have used it in my shower and it keeps me from bending and scrubbing the floor with my hands. Thanks a million!!
Jessica • 7 hours ago
Received the device on time and it all fits together well. I seems sturdy and up to the task of cleaning bathroom areas that I have trouble getting to with a sore back. I'm optimistic that it will last a long time.
Christina • 8 hours ago
This just makes my cleaning easier and faster. I love it.
Ammy • 9 hours ago
What a great product. I have arthritis and can no longer get down and scrub things like I used to! Wow us this easy! Floors showers pool area. Anything!!!! I put it together in minutes and it came charged.
Jeanette • 10 hours ago
I bought this to clean my shower base which gets dirty very quickly and is hard to clean. And now that I'm pregnant, it's really difficult for me to bend down for too long and scrub. So I decided to buy this electric scrubber, and I'm so glad I did. As you can see in the picture, the base looks spotless after cleaning it. this product is great!
Check Availablity >>